Leading Economic Indicators & Reports For Accurate Market Forecasts
For Institutions, Private Investors And Traders
RecessionALERT equips subscribers with advanced economic indicators, US market commentary & macro-economic reports to inform on the risks & probability of a U.S recession. This is coupled with U.S stock market allocation and market-timing models to help investors make informed and accurate market forecasts. All of this is accessed through various weekly and monthly PDF reports, as well as heads-up-displays accessed on the RecessionALERT Portal.
Our Economic Research & Stock Market Models are trusted by top Global & US Investment Firms
Alerts and Daily updated charts for all models
All models are backed by research notes. Download historical data for all models, available for incorporation into your own models. Unlimited Skype/Zoom sessions with researchers or our investments team to train and/or explain all aspects of our models and tailor your experience to your specific investment style and risk profile. Our research extends to offer institutions and funds valuable insights on entering the cryptocurrency space as well as analysis relating to allocating funds in a safe and effective manner.
"I am a big fan of Dwaine van Vuuren, whose excellent statistical work is giving us better insight into a wide range of recession forecasting methods. The analysis has a very strong, practical market application which has paid off richly for subscribers over the last few months. How? Mostly by putting the ECRI recession forecast into a better perspective."
"While I am convinced that the data weight heavily toward recession risk, there is a well-done and more optimistic piece by Dwaine van Vuuren out of South Africa that is worth reading, particularly for methodological reasons. I appreciate van Vuuren's approach because the investment world desperately needs more analysts who thoughtfully examine long-term data rather that using toy models or tossing opinions off the top of their heads."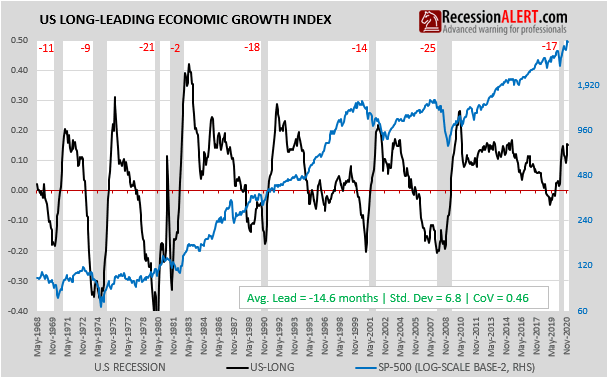 Used by investors to gauge short, medium, and long-term US and Global economic and recession risk as well as to gauge health of major economic sectors.
Used by investors & traders to optimize their stock market risk-adjusted returns and exposure and to provide reduced risk entries and exits.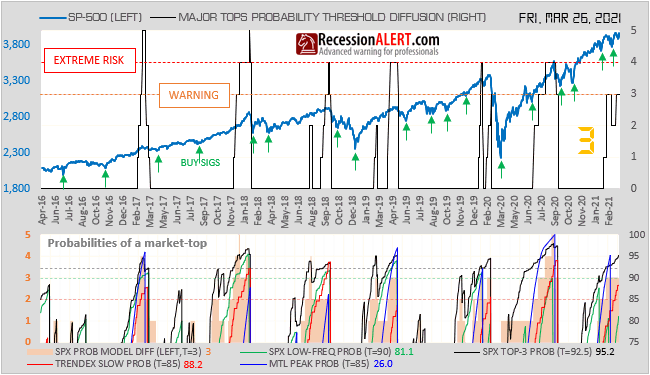 All of our quantitative models are the fruits of our own extensive research and development. Most client-facing models have access to the detailed research notes, theory, papers and actuarial tables as we believe clients are likely to be more successful with models if they understand them. All our new models have their data updated daily and outputs published for clients in a work-bench area for a year of out-of-sample testing before moving to the live environment. Many of our clients tell us that we are unique in that we also provide decades worth of detailed historical data for all our models as Excel downloads for customers' own back-testing  or incorporation into their own investment and trading models.
Institutional Cryptocurrency Report
A relatively new field that brings the robustness of traditional market macroeconomic analysis to the crypto sphere. Used by high net-worth investors, family offices, company treasurers and fund managers with exposure to Bitcoin to manage macro-level cyclical crypto market risk and optimize their entries/exits. A variety of off-chain and on-chain data is deployed.
Choose Your Subscription Plan
Join RecessionALERT and get full access to all of our models, charts, dashboards and emailed commentary.
An opportunity to discover our services. Includes access to all features of indicated subscriptions, at a greatly reduced annual price. In the spirit of discovery, the discount is not applicable to existing or prior clients within last 3 years. Discount locked-in for up to 1 optional renewal (2 years)
For private investors, fund managers, financial advisers, research houses and financial institutions. Internal, single individual use. Includes access to PDF reports of all weekly, monthly and quarterly econometric models, market-timing charts, market breadth, market dashboards and emailed commentary. Sample of all reports
Standard subscription PLUS phone or skype consultations to explain model use & interpretation or to expand on market alerts, commentary or research. PLUS weekly & monthly Excel history files of all econometric models with associated diffusions & vintages. PLUS emailed alerts & exclusive research. PLUS ProCharts.
Founded by Dwaine van Vuuren
Our first macroeconomic models on the US were developed for our own investment purposes. Around 2011, the general consensus on the internet and investment sites was that the US was falling into recession, contrary to what our models were showing us. We released the positive diagnosis of the US economy on Dashofinsight and Advisor Perpectives and received hundreds of requests to keep people appraised of the model on a weekly basis. After the model (which was by now named the SuperIndex) proved to correctly diagnose the US economy (or lack of a recession) people were requesting a subscription to continue getting the report on a regular weekly basis, and that is how RecessionALERT was born. Since those days many new models have been researched and developed and we service hundreds of private investors, traders, family offices and institutions mainly based in the US and Canada